Production of Sony CMOS image sensors for Apple iPhone and other handsets disrupted by earthquakes
25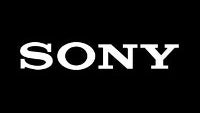 Damage from earthquakes that hit southern Japan on Thursday and Saturday are preventing Sony from opening its plant in Kumamoto. This is a factory that produces CMOS image sensors for smartphone cameras such as the ones found on the Apple iPhone. The factory will remain shuttered as the electronics company tries to determine how much of an impact the quakes have had on the manufacturing capabilities of the facility.
Besides extending the temporary shutdown of the Kumamoto plant, Sony is also forced to close part of its factory in Nagasaki. That plant also is involved in the production of smartphone image sensors. Sony does not have a date scheduled for the full resumption of activities at this location.
Sony will still be able to ship some CMOS image sensors that it has in inventory. Those parts will be enough to keep the market from getting disrupted by the earthquakes according to a Sony official. The same spokesman added that an announcement will be made if delays are expected. He mentioned that Sony hopes to get the plants back online as soon as the aftershocks end. These facilities usually operate around the clock.
Sony has a 40% global market share of the CMOS image sensor business. The sensors made by Sony are integrated circuits that convert light into electricity, and a long disruption of Sony's production would have a big impact on smartphone manufacturing. Samsung, the world's largest smartphone manufacturer, already uses more than one supplier of image sensors and says that production of its flagship phones will not be disrupted.
source:
Reuters