Popular Android music player, doubleTwist, gets a facelift and an EQ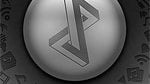 It's hard to image a better functioning and even sleeker looking version of doubleTwist, but the company has managed to do just that with its latest release of doubleTwist Player.
The list of major changes straight from doubleTwist's blog include:
• A new homescreen design that's easier to navigate as we continue to add new features.
• The playback screen now features a sneak peek cover view – enabling you to slide to see the previous or upcoming track.
• Re-designed settings with better grouping. At doubleTwist we believe everything should be polished, even the settings.
• An option to choose which memory location (internal vs. external) should be used for AirSync.
• A new grid view for albums that shows off your music's beautiful cover art.
• A premium equalizer for users running Android 2.3 or higher.
• Superior text quality.
While the ability to swipe through most of the UI and reorganization of settings are great changes in this version, the most welcomed addition is the premium EQ for Android 2.3 and higher users. The EQ resides to the left of the play controls enabling you to change your settings on the fly. It includes several presets such as rock, pop, hip-hop, heavy metal, dance, and a few others, as well as the ability to adjust the sliders manually. Oddly enough, when you enter landscape mode, the option to launch the EQ is not available and we would of also liked to see the ability to save custom EQ settings as user-defined presets, but overall, the equalizer is very slick and offers suitable presets for most listeners.
Version 1.6.1 of doubleTwist player is available in the Android Market right now and is expected to arrive in the Amazon Appstore later this week. If this release isn't enough to excite you, the company ended its announcement of the new version by saying, "
We don't like to rest on our laurels though, so expect another major release in December that will blow your mind!
" We are definitely excited to see what's next from the doubleTwist team.
source:
doubleTwist
via
Engadget