Poll results: the Pixel 3 XL notch is an eyesore
35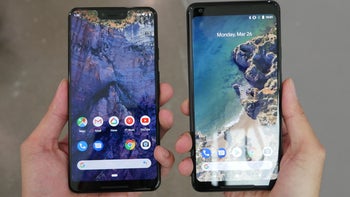 So, the
Pixel 3
and
Pixel 3 XL
are out and they are pretty much exactly what the leaks kept showing us for months prior. This includes that notch on the Pixel 3 XL, which many were hoping is not real... there was even a rumor that Google is hiding a special Pixel 3 Ultra up its sleeve — a phone with a huge display and no notch or chin to speak of.
Nope...
There is a huge group of people out there that absolutely hate the cutout on the Pixel 3 XL. But we wondered: is it a vocal minority, or is it true that most people hate it? So, we ran a poll.
Will the results shock you?