Pokemon GO updated with new location feature, many bug fixes
7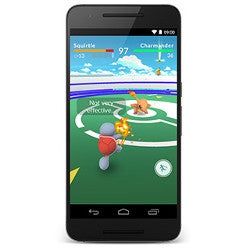 Developer Niantic recently announced a new update is available for its Pokemon GO application on both the Android and iOS platforms. Aside from one new feature and some improvements for the Pokemon GO Plus accessory, the update also includes some long-awaited bug fixes.
Pokemon GO players will be pleased to know that the new version of the game comes with the "capture location," which is more of a statistic-related feature than a gameplay mechanic.
Basically, all Pokemon that you caught will now display the location where you manage to trap them. The information is available on the Pokemon's statistics screen, so you can't miss it.
A new, interesting gameplay feature has been added, but it's only available for those who are using the Pokemon GO Plus accessory. Niantic made it possible for trainers to attempt to capture Pokemon they encounter from using Incense with the
Pokemon GO Plus accessory
.
These are all the new features introduced in this update, but, as mentioned earlier, some issues have been addressed as well. For example, a bug that caused some users to get stuck on the loading screen, even after restarting the application has been fixed.
Also, the developers confirmed they have addressed an issue where the camera sometimes moved at slow speeds during battle. Some other minor bug and text fixes have been implemented too.
On a side note, Niantic states that some exciting new features and changes are "coming soon," so expect more interesting updates to hit Pokemon GO in the next couple of weeks.