Photo of Verizon ICS update and testing schedule leaked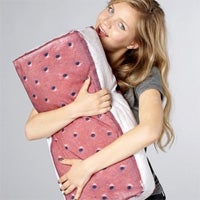 It has been almost a month since a
Best Buy internal document
detailed that an Android 4.0 Ice Cream Sandwich update was coming down the pipe to several popular Verizon handsets. A Reddit user that works for Verizon has posted several confidential images detailing the Ice Cream Sandwich testing and update schedule.
While we'll include all of the images in case there is another update you're curious about, what the majority of us are the most interested in is the Gingerbread to Ice Cream Sandwich update. According to this document, the
HTC Rezound
will be in testing until May 7th with a release
ETA of May 9th
. The
Motorola DROID RAZR and RAZR MAXX
will also be in testing until the 17th, but their
estimated release date is May 21st
. The
XOOM
has completed testing but is
on hold
for "Technical Approval" and its release date is still listed as
TBD
.
The poster does note that once the update is released, Verizon has a 14 day windows to push the updates OTA, so if these schedules do turn out to be accurate, you may need to pull or wait for a user upload if you prefer to flash it as stock.