Pandora launches new hub for podcast creators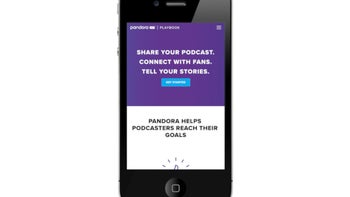 We're not sure whether or not Pandora and Spotify have agreed to launch a similar product at the same time, but this is exactly what happened.
We told you about Spotify for Podcasters
a few days ago, so now it's time to talk about Pandora's hub for podcasters, which was launched recently.
As anyone might have guessed, Pandora for Podcasters lets podcasters submit their shows for approval to be included in Pandora's podcast library in just a few steps. If you're a podcast creator, the new hub is already available and you can submit your show for consideration.
Apparently, having a podcast on
Pandora
is great for building a loyal audience thanks to the company's Podcast Genome Project technology, which is supposed to connect its tens of millions of listeners to podcasts they like.
Unlike Spotify for Podcasters, which is a tool that offers podcast creators demographic data about their audience, Pandora for Podcasters is just a hub. However, Pandora announced that a podcast creator dashboard with listener analytics, marketing tools, and more will be launched soon.