Google and Microsoft deliver dark theme to two new apps
3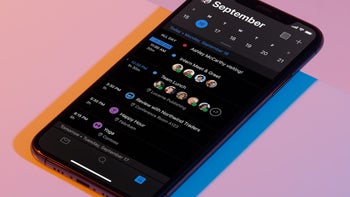 It looks like September could be easily called the "dark theme month" as more and more apps are getting the new feature. After Gmail, Google Play Store and a handful of other apps, Files by Google app is getting the dark theme in the latest update.
If you're using
Files by Google
regularly, you'll notice that there's a new dark theme option available which saves battery life and reduces eye strain. Along with dark mode, the latest update also brings some Media Player improvements in the form of new controls, such as Skip, Rewind, and Autoplay. Also, some File Action enhancements and bug fixes have been implemented as well.
But Google is not the only company that adds dark themes to its app. Microsoft recently
confirmed
that dark mode for Outlook is now available on Android and iOS for everyone. The rollout of the new feature started a few months ago, but not everyone was allowed to use it.
However, starting this week, Microsoft is rolling out dark mode to all
Outlook users
on Android and iOS, but since this is a staged deployment, it might take a few days to be available to everyone.