Oppo unveils ColorOS 2.1.5i for the Find 7, the last ColorOS build as focus is placed on AOSP development
2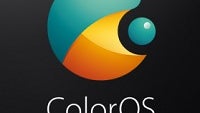 After a bit of a lull between what were a
consistent
run of
updates
, Oppo finally let its newest build of ColorOS out of the starting gates.
ColorOS 2.1.5i is being released as a stable, not beta, build, and the development team at Oppo stated this would be the last ColorOS update for the venerable
Find 7
.
What does that mean? The team is shifting its focus on AOSP development. Oppo has been making AOSP builds for the Find 7 side-by-side with ColorOS for a while now, and with that, we can glean that we will begin seeing a more stock looking UI for Oppo devices with ColorOS features. If that sounds like a somewhat familiar set up, like Cyanogen 12, or OxygenOS, you would not be alone.
Right now, the AOSP (v1.1 Beta) build for the Find 7 is still built on Android 5 Lollipop. Version 2.0 is in private testing, and a Marshmallow build should be available early next year.
As for ColorOS 2.1.5i (also built on Android 5 Lollipop), it consists of mostly bug fixes and a couple of updates. New to ColorOS is an added support for Smart Lock in the settings. Also, you can disable Google apps when editing the homescreen. Finally, a long-vexing issue of microSD card problems has been fixed. Other tweaks include color correction for RAW photos, fixing notifications with WhatsApp while running in the background, and a patch to resolve the stagefright leak is among the notable changes.
All-in-all, a light update, but a notable one. We are looking forward to seeing how Oppo will incorporate its considerable feature list from ColorOS into the Android Open-Source Project in the future.
You can download ColorOS 2.1.5i and update directly off your Find 7, or wait for the OTA package to release on Monday.
source:
Oppo