Opera Mini 5.1 native beta version now available for Symbian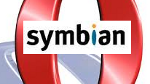 What do you get when you combine the world's most popular mobile browser with the world's most popular mobile platform? The answer is the Opera Mini 5.1 beta, optimized for Symbian. The software has all of the features you would expect to find with Opera Mini like tabbed browsing, Speed Dial to the user's favorite web sites, and an easy to use and nice looking UI.
In addition, a number of new improvements have been made for the Opera Mini 5.1 for Nokia smartphones. You will notice a faster start up time, support for more devices and on older models there will be improvement in load times and in scrolling. The browser will offer improved fonts and will allow you to copy and paste from web sites. An e-mail client is now on board. Thanks to this beta version of the browser, those using S60 will no longer be restricted to using the Java version of Opera Mini.
With page compression as much as 90% thanks to Opera's servers, using Opera Mini could save you money if you are being charged data traffic fees. The beta is available free for over 3000 mobile handset models across all markets at m.opera.com and will at first be released in English and other languages will follow later.
Christen Krogh, Chief Development Officer at Opera Software said, "It is Opera's objective to provide its users with the best possible web-surfing experience on any device. Porting Opera Mini to the Symbian programming language provides the largest user base in the smartphone world with the best mobile browsing experience."
source:
DailyMobile