OpenTable starts offering mobile payments in NYC, 20 more cities coming soon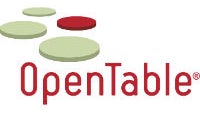 OpenTable has been very slowly running a beta program to allow users to pay for their dinner right in the app. No more waiting for the check; if you're done, just pay in the app and leave. The program has only been available in San Francisco since February, but it has now been expanded to include New York City as well, at least in the relatively few restaurants that accept mobile payments right now.
First off, we should mention that when we say NYC, it specifically means Manhattan right now. There are just under 50 restaurants around Manhattan that accept OpenTable payments, which is an extremely small number given how jam-packed with restaurants Manhattan island is. However, it is quite a bit more than the support in San Francisco. As we mentioned, the program has been running there since February, but there are only 18 supported restaurants listed on the OpenTable website.
There are plans to expand the feature though. OpenTable says that the in-app payment system will be rolling out to 20 additional cities by the end of the year. There is no word on what cities are on that list, but it seems reasonable to expect support in major cities like LA, Chicago, Boston, Dallas, Miami, etc.
One thing that is strange about the announcement is that the blog post makes absolutely no mention of the Android app. So, right now, the option to pay for your meal in the OpenTable app is iPhone only.