OnePlus NOT considering Windows Phone handset; launching the One in India soon
22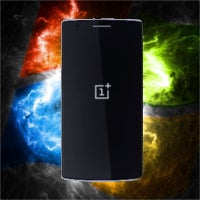 The Economic Times held an interview with Carl Pei, OnePlus' Global director, over the
OnePlus One
's upcoming launch in India. The "2014 flagship killer" will be launched in the "fastest growing market" sometime this December, reportedly sans the invite system, which should be
turning into a pre-order one
pretty soon now. Its price tag should be around $325 (Rs 20,000), according to Pei, though the number is not set in stone yet.
The company will launch the 64 GB version of the phone first, followed by the 16 GB version after an unspecified amount of time. OnePlus is also building a small, specialized team of employees based in India, to provide support for the new customers – something that has not been done for any other country, with the company's support based only in China.
Pei did mention a couple of interesting things, regarding the OS for future OnePlus handsets. First, he revealed that OnePlus has set up a software team to develop an in-house OS (a heavily skinned Android sounds more probable), which means that the company may be looking to do away with CyanogenMod for its next phone.
Secondly, he revealed that the company is looking into building a Windows Phone smartphone. Whether that would be a seperate unit, or the current flagship, loaded with WP, instead of Android (a-la
HTC One (M8) for Windows
), is not revealed.
Update
: This was denied by OnePlus. There was, apparently, a miscommunication between Mr. Pei and The Economic Times. In reality, this is what he meant to say:
[Carl Pei] was speaking to the fact that we are open to choice for our users and had even at one point spoken with Microsoft about perhaps having Windows as a choice for install on the One. We have no plans to make a Windows phone.