OnePlus One finally ditching invites for a proper pre-order
66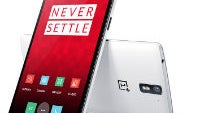 OnePlus has made some customers quite happy, but it has also alienated far more potential customers by using an annoying and limiting invitation system for its OnePlus One. While the device itself garnered solid reviews, and had an extremely attractive price point, there simply weren't enough invites to meet the demand. But, the days of the invite will be over soon enough.
OnePlus has finally announced that it is ending the invitation system, and will be starting a proper pre-order system. OnePlus defended its decision to use the invite system though, explaining that the price point left little room for inventory miscalculations. In order to control losses, and keep from running the company into the ground, the invite system was a necessity.
Now, there will be a "limited window" to order a OnePlus One without an invitation. The plan is to put the device up for purchase in late October. There will be a certain amount of devices that will be ready to ship right away, and once that stock is gone, all other purchases will automatically become pre-orders. If you are put into the pre-order queue, you won't be locked in, and will be able to cancel if you wish.
Anyone out there still interested in a OnePlus One?