OnePlus 7 Pro newspaper ad confirms "no notch," teases other features
10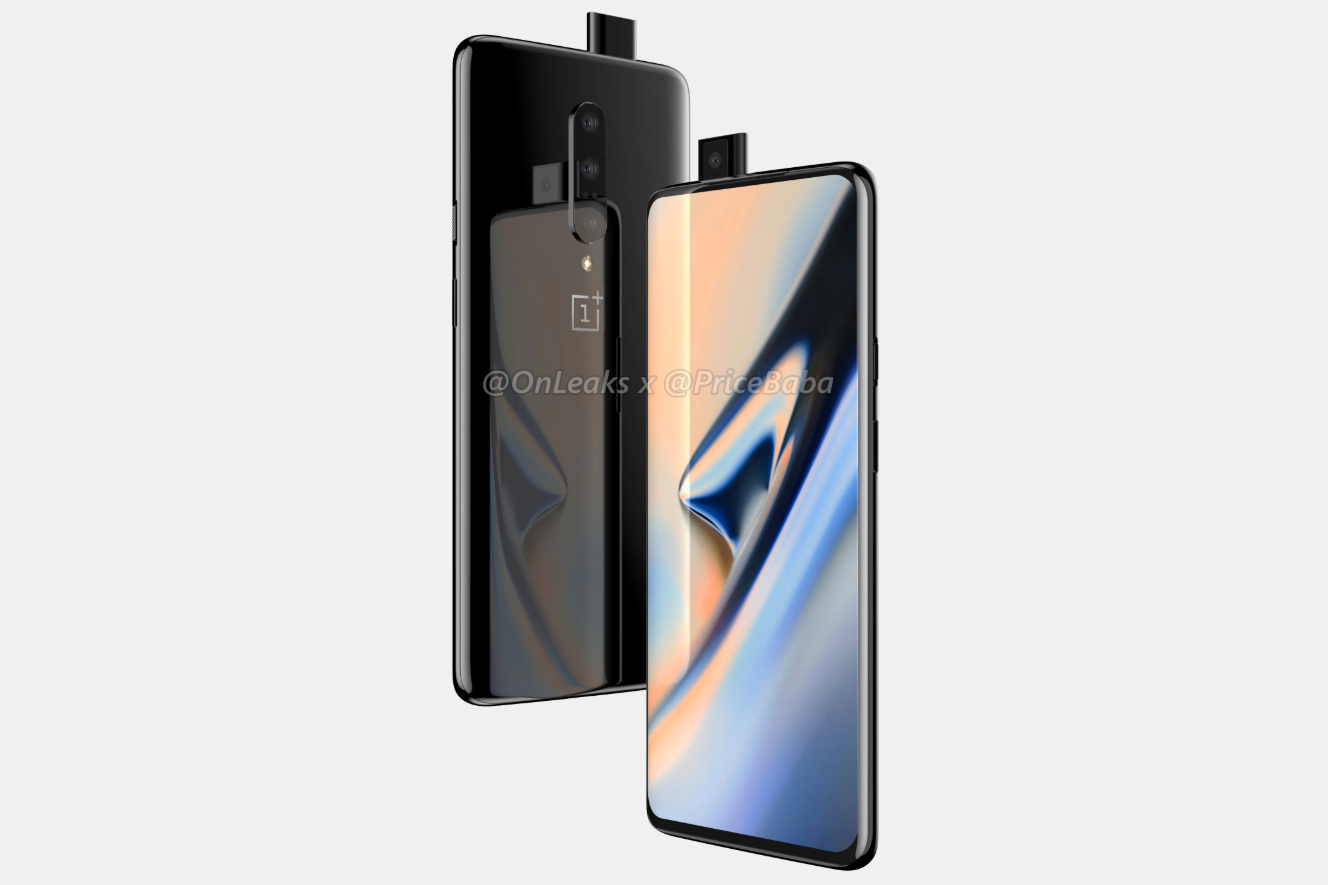 OnePlus 7 Pro CAD-based rende
With just fifteen days to go until the OnePlus 7 Pro's announcement, OnePlus has today taken out a
full-page ad
in
The New York Times
which confirms certain features and teases others.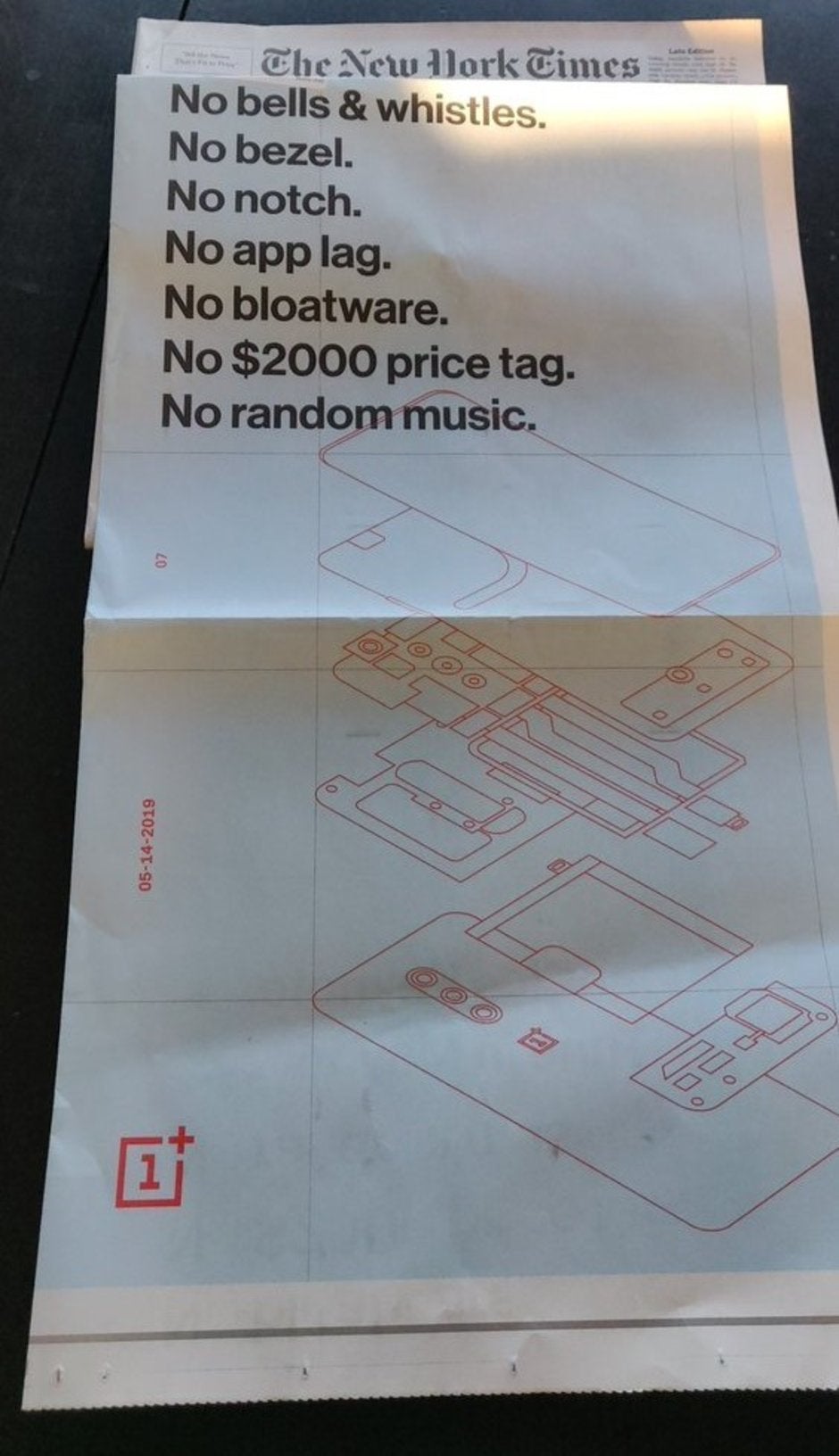 Accompanying the OnePlus logo and taking center stage in the ad is a detailed sketch of the upcoming flagship. This showcases a number of key components such as the presence of a triple-camera setup and a USB-C port. It also points towards a large battery and the lack of a headphone jack. The most notable element, however, is the pop-out selfie camera which is clearly present.

Joining the large sketch are also a number of different claims. As expected, it's confirmed that the OnePlus 7 Pro's display will include "no notch" and "no bezels either." These design aspects are also teased by the large sketch and should complement the panel's 90Hz refresh rate nicely.
While on this topic, it's worth pointing out that the display doesn't boast a fixed refresh rate. Instead, it'll adapt to whatever's on the screen with refresh rates of between 60Hz and 90Hz. This technology, according to
tipster Max J
., will be called 'Fluid AMOLED.'

Moving away from the display, OnePlus also boasts about the fact that its upcoming flagships includes "no bells & whistles" while offering no "app lag" or "bloatware." The company also says there's "no random music" which seems to be a dig at Apple's 2014 partnership with U2 which gifted their album "Songs of Innocence" to all iTunes users following the iPhone 6's announcement.

Lastly, the ad also confirms that the flagship will carry "no $2000 price tag." It's interesting that OnePlus chose to highlight this number rather than the $1000 price point considering the OnePlus 7 Pro is expected to start at around $699, but from the look of things it's a dig at the recent foldable devices from Samsung and Huawei.
No bells and whistles.
No bezel.
No notch.
Just a better phone.

Now that's newsworthy.@nytimes pic.twitter.com/85DgxLG7YN

— OnePlus USA (@OnePlus_USA) April 29, 2019