Purple OnePlus 6T model gets tipped again; UK Pricing revealed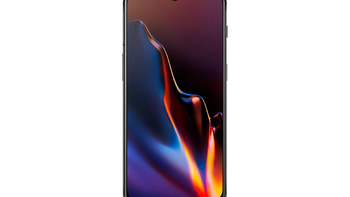 So far, the OnePlus 6T has leaked out in
Midnight Black and Mirror Black
, but yesterday one reliable source stated that
a purple model
could be on the way. Today, online retailer
MobileFun
has contacted
PhoneArena
to confirm that this is indeed the case.

As mentioned yesterday, the base model that ships with 6GB of RAM and 128GB of internal storage will only be available to purchase in the Mirror Black finish. Similarly, the range-topping version with 256GB of storage and a very respectable 8GB of RAM will be sold in Midnight Black. Those of you interested in the new purple version will instead need to purchase the offering with 8GB of RAM and 128GB of internal storage. However, as this particular variant is set to be the most popular, OnePlus will also be selling it to consumers in the Mirror Black and Midnight Black finishes.
In terms of pricing, it was revealed yesterday that the range would kick off at €559 in Europe. Over in the UK, however, the base model will cost £499, according to
MobileFun
. This rises to £529 for the cheapest version with 8GB of RAM and £579 for the model with 256GB of storage.
As previously confirmed, sales in Europe and the UK are expected to kick off on November 6. Prior to this, OnePlus will be holding a special event
on October 29
to unveil the upcoming flagship.
Recommended Stories