OnePlus 2 users will soon be able to flash CyanogenMod on their phone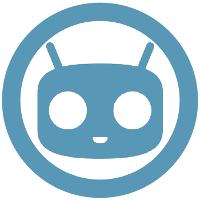 You might remember that the
OnePlus One
came
out of the box with CyanogenMod pre-installed
. The ROM developer's outspoken CEO, Kirk McMaster, said that it was his company's software that was responsible for OnePlus' success. "
Essentially they built their brand on the back of Cyanogen
," McMaster said. But
Cyanogen soon signed a deal to be exclusively on Micromax devices in India
. This happened just as OnePlus was moving into the country, and led to a law suit that initially banned the OnePlus One from stores in India. That ban was eventually overturned.

OnePlus was reportedly working on its own Android based OS when Cyanogen signed the Micromax deal. This gave OncePlus the motivation to speed up development of what would eventually be called OxygenOS. OnePlus and Cyanogen ended their partnership although Cyanogen said that it would continue to support the OnePlus One in India. Eventually, all OnePlus One models received the update to CM12, which was based on Lollipop.

When the OnePlus 2 was launched, it did so with OxygenOS pre-installed. But now, according to the Git repository, it appears that OnePlus 2 users will soon have the opportunity to flash CM on their phones. Unlike the OnePlus One, those with the newer model will have to root their handset in order to install the ROM. That could lead owners of the device to void their warranty.

If you do decide to flash CM on your OnePlus 2, you will have two choices. Version 12.1 is based on Android 5.1 and version 13 is based on Android 6.0.


OnePlus 2

source: GitHub via AndroidAuthority