On Black Friday your local mall may be tracking your cell phone whereabouts to gauge shopping behaviour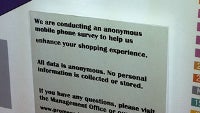 Forest City Commercial Management, owner of malls like the Promenade Temecula in Southern California and Short Pump Town Center in Richmond, is planning an innovative way to collect data on customer behavior this holiday season.
Starting on Black Friday and running through New Year's day, it will put up a few antennas to catch your phone's unique identification number while you stroll the mall. The system is called FootPath Technology, and it anonymously collects movement data from cell phones, aggregates it and presents it to management in a form that resembles migratory patterns for birds, but with shoppers.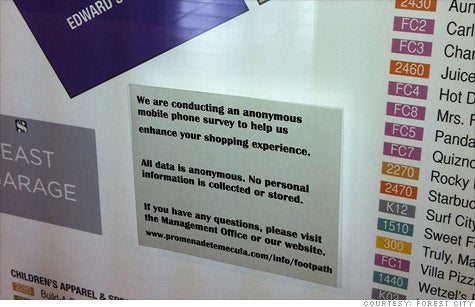 There are many advantages for the mall owners to know where do people concentrate most, and which shops they visited or didn't, and FootPath seemingly is a cost-effective way to do it. As for the privacy concerns, there will be warnings in the mall that cell phone whereabouts are being collected, but can't be associated with name or number.
Stephanie Shriver-Engdahl, the VP of digital strategy for Forest City, says: "
We won't be looking at singular shoppers. The system monitors patterns of movement. We can see, like migrating birds, where people are going to. We don't need to know who it is and we don't need to know anyone's cell phone number, nor do we want that.
"
From the
government snooping on your phone without a warrant
, to the local mall following the cell phones traveling inside, your humble handset seems to have become the ultimate tracking device.
source:
CNNMoney