Warrantless cell phone snooping ruled unconstitutional by a Texan judge
11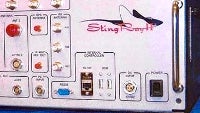 Law enforcement agencies had some wind in their sails recently when an attempt to
forbid them from freely snooping around
on cell phones
was vetoed in California
. Warrantless searches have been
previously shot down in other states
, too.
Now the latest development is that a US District Court Judge in Texas has ruled it "unconstitutional" to try and intersect or gain access to things like contacts, times of calls and so on, from someone's mobile phone without a warrant.
This is all considered private data by the US Constitution, and should be protected from obtaining it willy-nilly from everyone with a whiff of a suspect, was written in the one-pager with which the judge provided the argumentation.
A fairly archaic law from 1986 is governing cell phone and email records, and the world of technology has moved significantly from then. It allows government agencies to freely roam through your phone records without a warrant now, but a lot of industry titans, like Microsoft and Google, are lobbying for changing that, and the courts are evidently nudging this issue in the right direction as well.
source:
WSJ