Now it's Google Maps' turn to force a warning from Australian police
31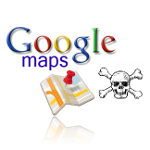 :"My concern is that one day we're going to be at the coroners court [being asked] well what did you do about it. We're trying to do something about it, but if a 22-seater bus rolls off Wild Dog Road today, [there wouldn't be] the multi-agency response to this issue that I would like."-Colac Police
On Monday, we told you that
Australian police were calling beleaguered Apple Maps potentially "life-threatening"
after the application had directed a number of users into a particularly dangerous area of the Australian outback filled with poisonous snakes, extremely arid conditions and spotty cell reception. But now it is Google's turn to get scolded by the police for its Maps application.
Police in Colac are saying that Google Maps is sending drivers down a road called
Wild Dog Road
which is a one-way road not made for heavy traffic. Trucks, buses and tourist driven vehicles are being sent on the road by Google Maps, creating a possibly dangerous situation. Google has responded by saying that drivers are being,sent down Wild Dog Road only if their destination lies on the road. If the destination is nearby, Google says that Maps sends them down either
Skenes Creek Road
or
Forrest Apollo Road
, avoiding Wild Dog Road.
Who would have thought that using a mapping application could be so dangerous.
source:
Yahoo
via
Slashgear