Notion Ink says it went with TI OMAP chip for its next Android tablets because of the excellent support
1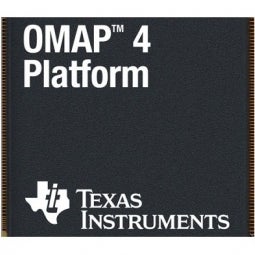 Notion Ink was one of the first to make noise about an upcoming dual-core tablet, called Adam, but at the time everyone's obsession was Tegra 2, simply because NVIDIA beat everybody to it.
Now for the Adam 2,
Notion Ink announced it will use Texas Instrument's OMAP processors
, the same family that Google went with when it created the Galaxy Nexus together with Samsung.
While OMAP's GPU might be a generation or two behind the most advanced out there, it obviously has other merits that warranted the attention of hardware designers and developers, like more memory bandwidth than Tegra 3 or Snapdragon. Notion Ink also comments that, while Apple's A5 beats Tegra 3 in graphics, and they both beat OMAP in GPU benchmarks, the question is if the OEMs can fully utilize that power.
With Adam and its Tegra 2 chip the answer has definitely been no, due to the scarce documentation around the chip, while Texas Instruments is apparently setting the industry standard in white papers, usage scenarios, and overall support for its OMAP family of mobile silicon, that is why Notion Ink decided it will be the easiest chipset to squeeze the maximum out of.
Apparently that might have been why Google went with OMAP as the poster child for Android Ice Cream Sandwich, enticing all OEM developers to follow suit in the process.
source:
DesiginingAdam2