Two Nokia-branded wireless chargers are on the way, certification suggests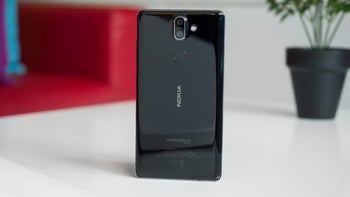 Nokia 8 Sirocco with wireless charging support
Wireless charging is certainly a popular feature among premium smartphones but, at the moment, the compatible Nokia device is
the Nokia 8 Sirocco
. Despite this, new certification listings have confirmed that two Nokia-branded wireless chargers are on the way.
In the hope of competing with more traditional wireless chargers, a rather simplistic circular charging pad with the
Nokia
branding on top has been developed. As with most wireless chargers, the accessory is powered by a USB cable. However, at this point in time, the maximum power output and charging speeds that it supports remain to be seen.

Due to the popularity of portable chargers, HDM Global is also preparing a portable wireless charger. Just like regular portable chargers, users will first need to plug the charger in via a USB cable in order to fill up the battery that's found inside. Once fully charged, though, smartphones can be placed on top and charged without needing to plug in anything.
Considering that the time has been taken to develop two new wireless chargers, it's highly likely that HMD Global has plans to introduce the feature in a number of its future smartphones. However, this may not happen until 2019. After all, the only other Nokia device expected to arrive this year is
the Nokia 8.1
which is just an international version of China's Nokia X7.
Recommended Stories