Nokia X7 to be released internationally as the Nokia 8.1 rather than Nokia 7.1 Plus
42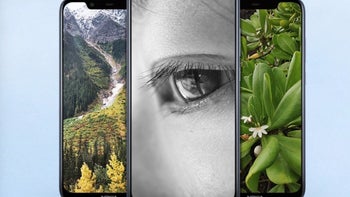 As many of you may know, earlier this year HMD Global launched the Nokia X6 as a China exclusive. After significant interest from international fans, though, it was eventually released globally as the
Nokia 6.1 Plus
. This process was then repeated with the
Nokia X5
and, naturally, following last week's unveiling of
the Nokia X7
, the expectation was that it would happen once again.
As it was seen as the most logical move, it appears the Nokia X7 was initially set to launch internationally as the Nokia 7.1 Plus. However, after looking at the roadmap for upcoming devices, HMD Global's Chief Product Officer, Juho Sarvikas, reportedly had a change of heart and has since decided to release the Nokia X7 as
the Nokia 8.1
in global markets.
Essentially, this means that the Nokia 8 series will be converted into an upper-midrange lineup, thus allowing HMD Global to position its
upcoming Nokia 9 PureView
as the flagship model upon announcement in February. Additionally, because the Nokia 8.1 will use the Snapdragon 710 and the Nokia 7.1 includes the Snapdragon 636, this decision paves the way for a true Nokia 7 Plus successor powered by the newer Snapdragon 670 chip.
When it comes to a release, the Nokia 8.1 will likely make its debut during late November or early December, just in time for the holiday season. However, those waiting for the Nokia 7.1 Plus will have to be much more patient as this device isn't expected to go official until MWC 2019 in February.
Recommended Stories