Nokia falls to 8th largest brand in the world
1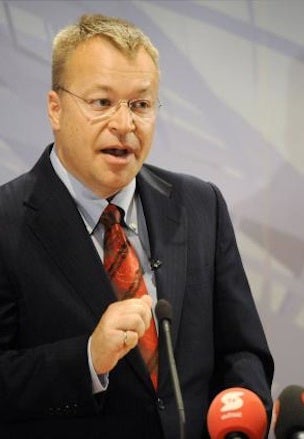 Nokia had enjoyed a stay atop the top 5 of the world's largest brands, but has now fallen down to 8th which costs them about 15% of their company's value.
It was only last year that Nokia resided in the top 5. Despite still remaining amongst the top 10, their fall to 8th should be considered a hard one. As a matter of fact, only one other company that has camped out in the top 10 lost any value, and that company is General Electric and their 10% drop.
Nokia could very well climb back up this list next year with the development of their MeeGo operating system around the corner, a project that is being led by one of Palm's webOS designers. As of now however, the competition for worldwide cellular supremacy has become much thicker with the likes of Android and iOS running around. This was surely one of the reasons Nokia fell in the rankings.
There is only one other company amongst the top 20 that lost a chunk of their value similar to the way Nokia did. Toyota, thanks to their severe recall, also fell in the rankings. The head guys over at Nokia can't be happy knowing that in the top 20 only 3 company's fell and they are one of them.
Changes are being made over in Finland. Their new CEO hopped into the driver's seat within the last week, and hopes to return the company to the perch they once enjoyed. As the first non-Finnish CEO of Nokia, he may have his work cut out for him. One thing is for sure though; taking over control of a company that still resides in the top 10 of the world's largest brands isn't the worst of situations to get involved in.
source:
Into Mobile