Nokia Lumia 800 selling well in Europe, getting ready for Latin American launch in Q1
3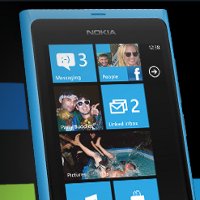 The initial reports about the sales success of the
Nokia Lumia 800
were lukewarm - analysts agreed that the "first true Windows Phone" will get shipped in a much lower volume, but since then there have been a couple of outlets reporting solid sales of the Lumia 800. In the UK and some other markets, it was bundled with an XBOX 360, a deal that many would wait for hours to get their hands on.
Now, we are hearing more reports from
France and the Netherlands
where the Lumia 800 is enjoying excellent sales. One of the biggest Dutch carriers, KPN, reported that it even surpassed all other offerings and climbed to the top sales spot outpacing the iPhone 4S.
On another note, Nokia's own CEO announcd that the Lumia 800 and Lumia 710 will be
launched in Latin America
in the first quarter of 2012. Brazil, Colombia, Chile, Mexico or Puerto Rico will get the devices possibly before their North American neighbours. Curiously, other big markets in the region like Argentina and Venezuela didn't get mentioned.