Nokia 808 PureView video captures the beauty of Finnish spring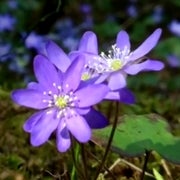 If you enjoyed the
Nokia 808 PureView video
that we posted last week, here is another professionally shot video sample showing off what that
41-megapixel camera
is capable of. This time, however, the video does not come courtesy of Nokia. It was shot by a fellow YouTuber who was given a
Nokia 808 PureView
for a quick spin.
As the creator of the video states, no additional lenses have been used. Only a tripod and the smartphone itself.
"All video samples in this video are straight from the camera. I have not done any processing to the video but only pasted them together using Sony Vegas video editor",
he clarifies. In addition, it is worth noting that the background audio has also been captured using a Nokia 808 PureView. What you hear, however, is a recording that has been taken separately as the original audio had too much wind noise present. Nevertheless, it sounds pretty impressive for something captured using a phone.
Now feel free to check out the video for yourself and let us know what you think of it by dropping a comment below. Is the Nokia 808 PureView the camera phone you have been waiting for?