Nokia 808 PureView 41-megapixel camera magic explained
21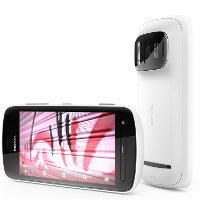 The
Nokia 808 PureView
- for lack of a better word - is magical. Most if not all of users would be shocked when they hear about the 41-megapixel camera on the 808 PureView. But how is it even possible? Nokia explains that it worked nearly 5 years on this particular project and there are two main reasons behind the top notch performance of the PureView Pro imaging technology.
The first one is the
sheer size of the sensor
. At 1/1.2", the 808 PureView sensor is huge, more than double in physical size when you compare it to the current cameraphone king, the Nokia N8. The actual size of a single pixel is thus 1.4 microns now, while on the N8 pixels are much larger at 1.75 microns.
Here's a quick summary of the Nokia 808 PureView camera sensor:
• Carl Zeiss optics of focal length: 8.02mm
• 35mm equivalent focal length: 26mm, 16:9 | 28mm, 4:3
• F-number: f/2.4
• Focus range: 15cm – Infinity (throughout the zoom range)
• Construction:· 5 elements, 1 group.All lens surfaces are aspherical
· One high-index, low-dispersion glass mould lens
· Mechanical shutter with neutral density filter
• Optical format: 1/1.2"
• Total number of pixels: 7728 x 5368
• Pixel Size: 1.4 microns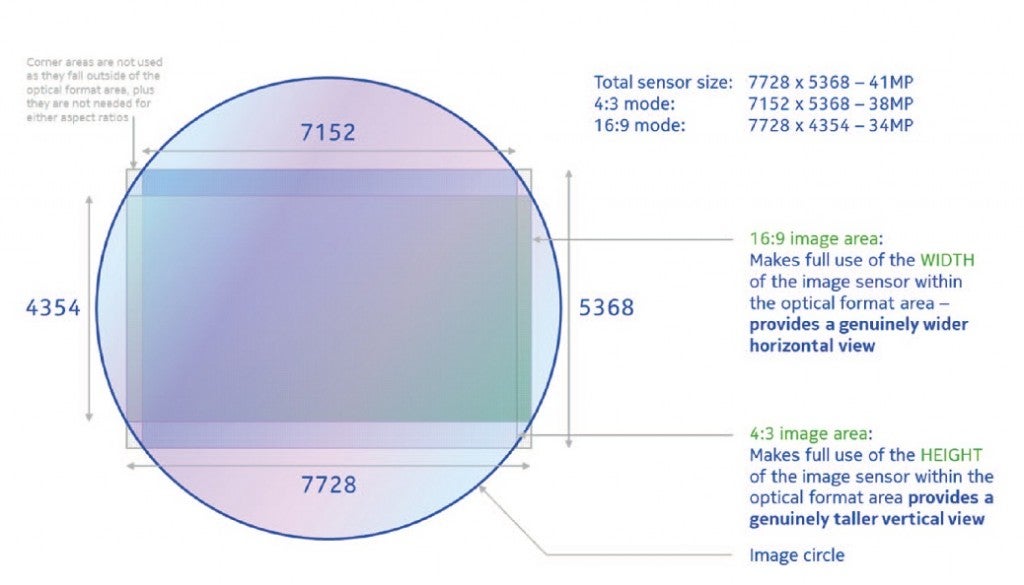 The second and most important one is a technology called
oversampling
. Oversampling basically makes a perfect single pixel out of multiple captured pixels. This allows to keep the size of the image down and results in three main pros: great image quality, lossless zoom and
excellent low light performance
. Check out the video sample below to see how it performs at night for yourself.
Now, the actual pictures the Nokia 808 PureView captures are up to 38 megapixels in size (actual images are often over 10MB), but PureView is there not to bring you the largest picture but the best quality. You get the quality of the full sensor even when shooting at 5 megapixels and that's actually the default shooting mode of the camera. Of course, when shooting in full size, you also get the most obvious benefits of cropping whatever you want with crystal clear detail of the frame.
The second big plus is
lossless zoom
. PureView disposes of picture degrading digital zoom and mechanically complicated optical zoom and comes up with "Slide Zoom" - a fast, direct and precise way to zoom without losing quality. How does it work? Say you're capturing a 5-megapixel picture - in this case the phone would similarly use the full sensor image and only move up to parts of it until it hits the 3072x1728 pixel maximum for 5MP pictures. No degradation of quality, PureView.
On the 808 Pureview with Slide Zoom you just slide your finger up or down to zoom in or out. You have 4x lossless zoom at 1080p, 6x at 720p and the whopping 12x when you record videos at nHD (640x360). Zooming is completely silent. For stills, you have 3x lossless zoom. Mind-boggling stuff.
Another killer feature of the Nokia 808 PureView is the combination of a large sensor allowing long focal length and large f/2.4 aperture. Just take a look at the
bokeh effect
on the picture below - that's something you usually get on DSLRs and high-end compacts. Additionally, aperture is kept at a maximum when you zoom in, so you get faster shutter speeds and reduced noise.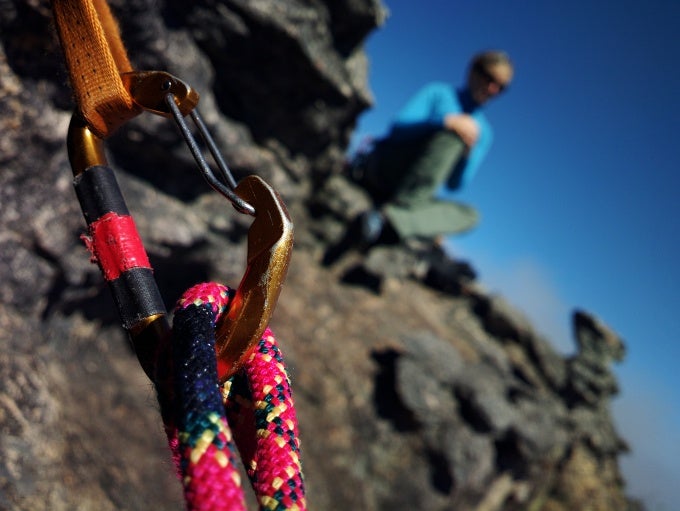 Why only now and what about the future?
Why only now?
Even though it's been five years in the making, it's only now that the processing power allows your smartphone to process images larger than 20 megapixels. Many modern operating systems and chips still don't.
Overall, Nokia says the PureView is a
"quantum leap forward"
in smartphone camera performance and something we'll definitely see in future products. We agree about the former and keep our fingers crossed for the latter. This here alone could be a quantum leap for Windows Phone as a platform as well, not just for Nokia. Check out the white paper below for all the technical details, and also take a look at all the
samples of the Nokia 808 PureView
.