Next week's T-Mobile Tuesday is for all the sports fans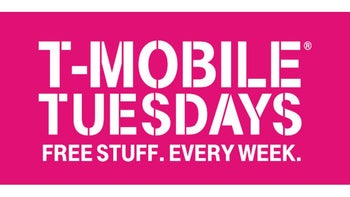 Getting free or discounted stuff from
T-Mobile Tuesdays
has been a nice perk of the carrier for quite a while now, but one week of the year tends to be better than others with T-Mo Tuesdays -- based on the value of the free offering alone, but even moreso if you like baseball -- and that week is coming next for customers.
Next week marks the beginning of the Major League Baseball season and as such that means T-Mobile Tuesdays will include the now annual giveaway of a free year's
subscription to MLB.TV,
which allows users to stream all out-of-market games on just about any device you want. This subscription would cost almost $120 for the year if you were to purchase it on your own. But, as long as you are connected to the T-Mobile network and redeem through the T-Mobile Tuesdays app, new subscribers will get the year for free. Of course, if you're already a subscriber, just cancel before March 22nd and you'll be able to get the new year for free.
But, even beyond the MLB.TV subscription, T-Mobile is giving away trips to the 2019 MLB All-Star weekend in Cleveland to two grand prize winners. If baseball isn't your thing, next week's T-Mobile Tuesdays will also include 20% off a ticket to a sporting event via Fanxchange. If you couldn't care less about any kind of sportsball, there will also be deals for 10 cents off per gallon of gas at Shell and a free taco at Taco Bell. Those last couple only amount to a couple dollars each, though, so really this one is for the sports fans.