New copyright fees lead Apple to hike the price of the iPhone and iPad in Germany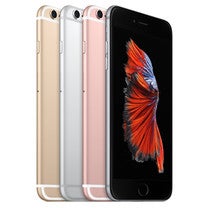 In Germany, new copyright fees have gone into effect with the start of the new year. Companies that manufacture or import into the country devices with recordable media, must pay certain fees for each device that is covered. Members of trade association Bitkom, which includes Apple, must pay a discounted levy of 5 euros ($5.43 USD) on each smartphone and 7 euros ($7.60 USD) for each tablet that is covered. Non-Bitkom members are being charged as much as 6.25 euros ($6.79 USD) and 8.75 euros ($9.50 USD), respectively.
As a result of the new fees, prices in Germany for the
Apple iPhone 6s
,
Apple iPhone 6s Plus
and
Apple iPhone 5s
have been hiked 5 euros ($5.43 USD) each in the online Apple Store. Other devices such as the
Apple iPad Air 2
,
Apple iPad Air
,
Apple iPad mini 4
,
Apple iPad mini 2
and
Apple iPad Pro
have seen an increase of eight euros ($8.69 USD) in their pricing.
The copyright fees are limited to devices manufactured or imported into Germany. Those living outside of the country need not concern themselves with the price hikes, unless Apple uses it as an excuse to raise iPhone and iPad prices globally. That does not seem to be the case at present.
Apple iPhone 6s
Apple iPhone 6s Plus
Apple iPad Pro
source:
MacRumors