New app offers you a lawyer on demand via video chat
3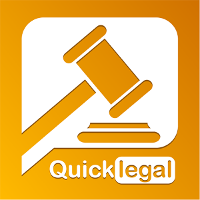 You might already know about Doctor on Demand, which is an app created by the Dr. Phil creative team. That app helps people find Doctors that they can speak to via video chat, who can help them with minor ailments and certain prescriptions. But suppose your problem is legal, not medical. What could you do in that case? The good news is that there is a new app that can help you find an attorney online.
Quicklegal is a start-up company that matches up those needing legal help, with an attorney. This is not only the first app to provide on-demand legal app, it is the only app that does so. For $49, a licensed attorney will conduct a 15-minute video conference or a standard call for $49. For $29, you can send an email to the attorneys and receive back a written, detailed legal analysis of your situation.
The app employs pay as you go, and requests a complete user review on the attorney that gets an assignment. If an attorney receives consecutive bad user ratings, he or she is removed from the service. Generally, lawyers signed up for the app are "
licensed, reliable and knowledgeable,"
according to Justin Lowenthal, the company's General Counsel.
"On the backend of things, Quicklegal came up with a screening process to ensure consumers are being connected with attorneys who are licensed, reliable and knowledgeable. Attorneys will also be rated by users of the app and any attorneys with consecutive bad ratings will be removed."-Justin Lowenthal, General Counsel, Quicklegal
Keep in mind that this app is not for serious criminal charges, such as murder. Licensed lawyers in good standing can sign up with the app and get a 30-day free trial. Those who decide to take their legal talents to
South Beach
the app, can set their own hours and work from anywhere. Quicklegal has launched in California, and will expand nationally starting next month. The app is available for those law breakers totin' an iOS or Android device.
source: Quicklegal (
iOS
|
Android
) via
PRNewswire