New YouTube app for Android 2.2+ phones brings portrait viewing and more
1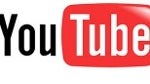 Now available for free from the Android Market is a major upgrade of the YouTube app for users of Android 2.2+. The new features include portrait oriented viewing of video which is set up to allow you to read viewers' comments while you watch the video in a small box on top of the page. Swiping to the left and right allows you to view related videos and other information while the video plays above. Turning your handset to landscape will allow the video to stretch out and fit most, if not all of, the display.
Upon turning on the app, the user is greeted by a list of videos that match the user's preferences as well as popular videos. The new UI also makes it easier to upload your footage to the YouTube site.
If you are a huge YouTube fan, you are going to want to download ths upgrade. As with the previous version of the app, you can enable your handset to show HQ videos and see lists of videos broken down into specific categories.
source:
AndroidandMe