All new TracFone and Straight Talk phones at Walmart, priced from LG Stylo 5 to Note 10
1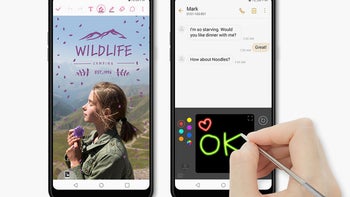 It used to be that going the virtual carrier (MVNO) route was the only way to get unlimited data at reasonable pricing on your favorite carrier of choice. Today's prepaid fight, however, is also fought by the major carriers - Verizon, AT&T, T-Mobile and Sprint - bringing real competition to the market.
Thus, each virtual carrier has reinvented itself in recent years, targeting a certain niche, either geographically, or with unorthodox amounts of data at rock bottom prices, too, in a way to differentiate from the big four. Well, the little guys usually ditch a few added features in the process, but those are of the type you might not be using on a regular basis anyway.
When it comes to virtual operators that piggyback on the big four networks, TracFone is the undisputed leader in the US, with more than 25 million subscribers scattered among its prepaid brands.
It is an odd bird, known predominantly from its brands like Straight Talk, Total Wireless, Simple Mobile, and the like. Its services have become synonymous with Walmart, whose stores carry it, and is extremely popular as far as prepaid goes. Not only is Straight Talk cross-platform, but its $55 unlimited can hardly be beaten, plus it comes with a very high 60GB throttling cap, compared to the "big four" offerings.
As usual at this time of the year, the TracFone Umbrella Corporation is releasing a smorgasbord of new phones at all price points, from the lowly $20 A1 to the Note 10+ at $1099, something for everyone, and we got tipped on all new phones that will be vying for your attention on America's largest prepaid virtual carrier this holiday season. In case you're wondering if you can buy an LG or Samsung phone on Straight Talk, read on.
Tracfone is FINALLY releasing new devices 4 Straight Talk, Total Wireless, Family Mobile, and the rest of its brands. Stylo 5 is available on https://t.co/cxaJJeKsic via Straight Talk. TCL A1X is available in stores via Family Mobile. More to come. @yeswap@bestmvno@wave7jeff

— G$ The Boss aka Mil Hustles (@KingOfTechDeals) 4 октомври 2019 г.
New LG & Samsung Straight Talk phones October 2019

TCL A1X $49.99
New TracFone phones October 2019


Samsung A10e
$159.99
New Total Wireless phones October 2019

Samsung Galaxy A10e $139
Samsung Galaxy A20 $229
Note 10 $949
Note 10+ $1099


New Simple Mobile phones October 2019
LG Journey LTE $79
Samsung A10e $139
Samsung A50 $299
Samsung J2
Price drop to $29.99
Thanks for the tip!