New Nexus 7 is already in the hands of a lucky guy, provides photos to prove it
4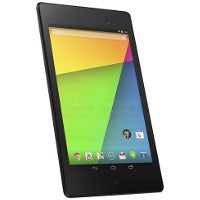 Well, aren't some people just lucky? We almost feel bad for the Google/ASUS duo –
pretty much everything
there is to know about the Nexus 7 has been leaked. And now? Even the actual box it ships in has been outed, spoiling whatever surprise was left.
A fellow redditor uploaded two pictures of what he claims is his new Nexus 7 II
. The random letters next to the date are supposed to be the unique SKU identifiers. As you can see for yourself, the box remains largely unchanged from the previous one.
Said redditor's thread has since been deleted (but is still accessible), and he never delivered on his promise to provide more shots (which was over 9 hours ago), but we feel like this is almost certainly the real deal. An elaborate hoax is always a possibility, but why bother with less than 24hrs left until its official unveiling?
source:
Reddit