Netflix mobile streaming quality to double without affecting data usage
4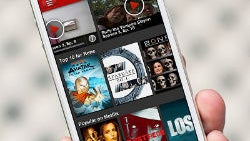 Most of the press you see around Netflix pertains to the content that it offers, but it turns out there are some interesting things happening on the tech side of the company. Netflix has long worked to make sure it doesn't cause too much of a hit to your mobile data cap, but its latest breakthrough could be a game changer and it's all thanks to the company's new "Dynamic Optimizer" tool.
Netflix worked on the tool with the University of Southern California and the University of Nantes in an effort to find a way to maintain video quality while reducing the amount of data needed to be streamed. Netflix claims to have trained an AI to be able to recognize the visual quality of an image in order to be able to optimize video compression on a scene-by-scene basis. Effectively, this means a low-fidelity scene, like from Bojack Horseman, will use far less data to stream than an hectic live-action scene. In some cases, Netflix has been able to cut the amount of data needed to stream video in half while preserving the quality of the image.
The main aim of this tool will be to help Netflix expand to regions where mobile devices are the primary computer for many people but connectivity isn't as reliably fast, as well as to benefit users who watch a lot of video on their smartphones and have to worry about a mobile data cap. The new encoding algorithm is expected to begin rolling out in the next two to five months.