NBC's Sports Live Extra app will stream the Super Bowl for free to tablet users
1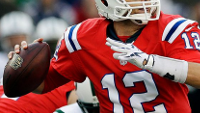 NBC is planning on streaming 11 hours of free Super Bowl coverage on February 1st. Programming starts with pre-game coverage at noon, and will include the game, half-time festivities (Katy Perry and Lenny Kravitz) and post-game coverage. The streaming will continue with an episode of
The Blacklist
. The content will be available through the
NBC Sports Live Extra
app. For the first time ever, NBC has been given the rights to show the entire halftime show.
The network plans on heavily promoting broadcasters' "TV Everywhere" project. After it streams "The Blacklist," it will explain how easy it is for users to authenticate live streaming television. In addition, digital ads will be shown during the streaming, and combined with the broadcast ads, will be available for later viewing on NBC.com, YouTube and Hulu. Last year, YouTube viewers watched 6.3 million hours of Super Bowl ads on the site. YouTube already has a URL (http://youtube.com/adblitz) available for mobile users to view Super Bowl ads over the next month.
On smartphones, the Super Bowl is exclusively available over devices supporting Verizon's network. That means that "
NBC's Super Stream Sunday
" will be limited to tablets and computers. NBC is forgoing the normal authentication of viewers' cable or satellite providers, which means just about anyone with a tablet or computer will be able to view the game.
source:
TechCrunch