Mystery Samsung Galaxy phone spotted passing through the Wi-Fi Alliance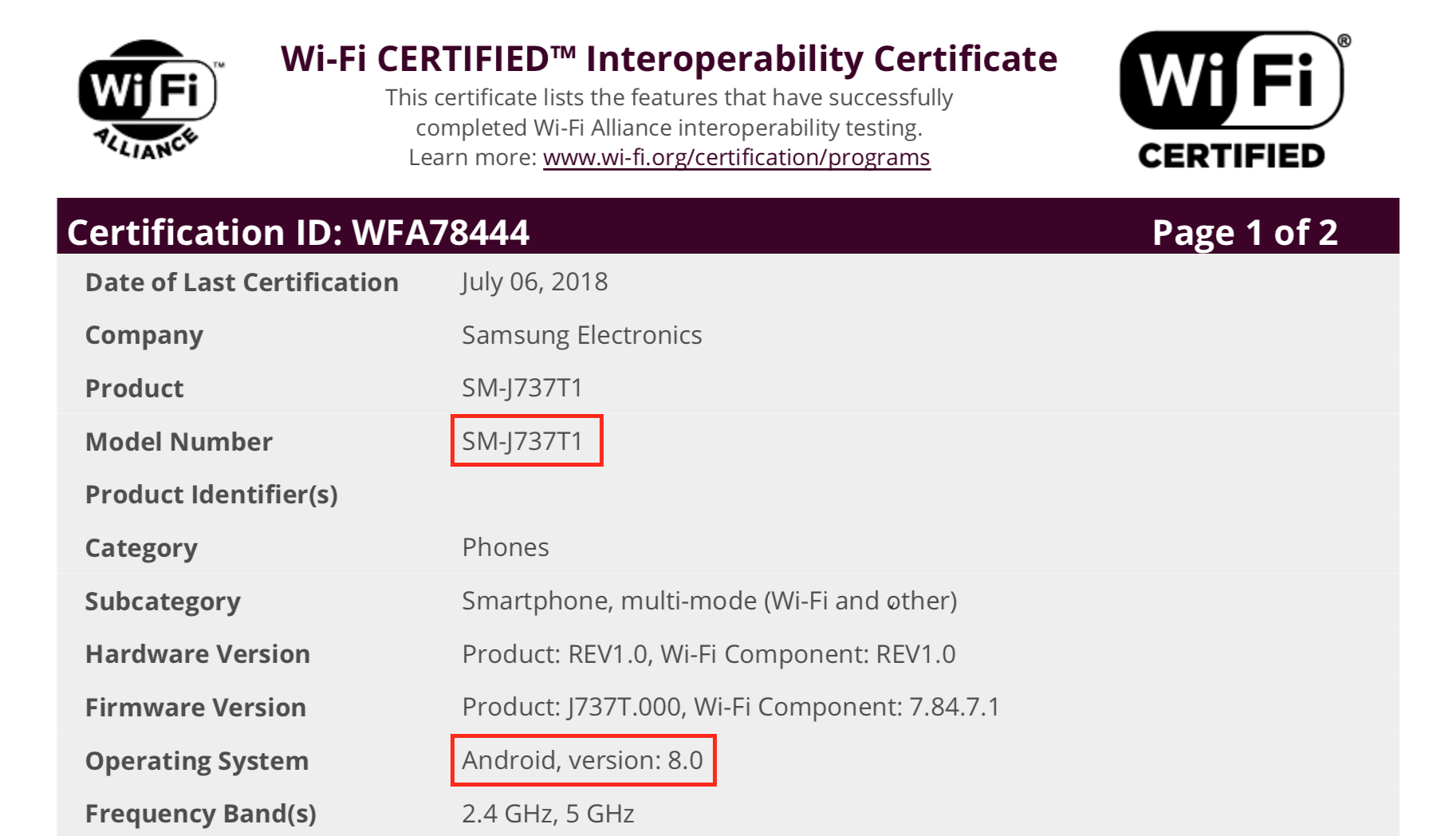 The mystery Galaxy phone received its Wi-Fi certification
A mystery Samsung device with the model number SM-J737T1 just received its Wi-Fi certification on July 6. Given that the model number contains J7, we can reasonably say that this device will be joining the Galaxy J7 family.
The device in question was running Android 8.0 Oreo when it got its certification. As to what device it is, there are quite a few possibilities.
The Galaxy Prime on T-Mobile and MetroPCS had model numbers that began with SM-J727, but the Galaxy J7 Prime was already refreshed in 2018. The Galaxy J7 Perx was released in August 2017 with the model number SM-J727P, so our mystery phone could be its successor.
Samsung usually releases quite a few variants of their Galaxy J series each year, so this device could really be anything. All we know is that it has passed its Wi-Fi certification and is moving onto the next stages prior to release.