Mystery Nokia RM-860 will party in the USA
12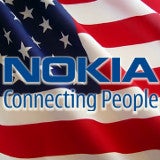 An unfamiliar Nokia device has appeared in the database of gamer site Occasional Gamer. The model is called "Nokia RM-860", and while we know nothing of such a model, it could easily be a new Lumia device for the United States. Why are we so sure? Well, the full title of the entry is actually "NOKIA RM-860_nam_usa_100, where "nam" obviously means "North America" and "usa" means... Yeah.
The good news is that a device with the same "RM-860" model has also been spotted in Nokia's NaviFirm database, kind of confirming its existence. Honestly speaking, this might be many things. It could be the rumored
Nokia Catwalk
(a PureView Phase II device like the Lumia 920), the
Nokia EOS
(a WP handset with a larger sensor like the
808
), or a completely new device. (Not that the Catwalk or EOS are "old" devices.) Overall, most speculating sources reason that this might end up being a Verizon handset, but it may also be destined for AT&T, as that is where the EOS is expected to appear.
Whatever this RM-860 is, we'll probably know for sure at
Nokia's event
scheduled for February 25th.
source:
OccasionalGamer
via
WindowsPhoneDaily