Mynd boosts your iOS calendar with machine learning abilities
3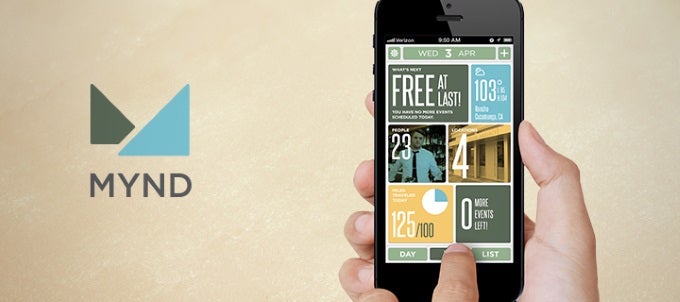 | | |
| --- | --- |
| Developer: Alminder Inc. | Download: iOS |
| Genre: Productivity | Price: Free (with in-app purchases) |
Although Apple pours a lot of thought into its productivity apps, it doesn't hurt trying a different messenger or calendar from time to time. User, meet Mynd - an "intelligent mobile calendar" designed for busy people on the go - just like you reading this article. Apparently, Mynd has been featured on NBC, CBS, Forbes, and CNN's programmes. You can't go wrong with TV stars' calendar of choice, right?
Mynd uses adaptive machine learning as its secret sauce. It learns your daily commute, meeting spots and other rotines, and uses the information to help you manage your appointments, prepare for meetings, and get navigation directions.
In addition, Mynd lets you tune in to conference calls with a one-click dial mechanism, coordinate group meetings, and customize alerts. The app integrates with your iPhone contacts, LinkedIn, Evernote, Siri, and Apple Reminders for a seamless experience. It also leads a productive life on your device's homescreen - it gives a summary of your day, a weather forecast, and more information about your earthly existence.
An iOS exclusive, Mynd is available in free and premium versions. The free version touts all the functionality we outlined above, while the premium version brings features such as traffic-based push notifications, categorization of events, and data export.