Music downloads decline, while on-demand audio streaming surges 50% in first half of 2014
19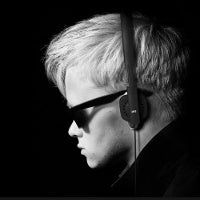 We're quickly switching from our habit of purchasing separate albums and songs to paying a monthly fee for unlimited music streaming, according to the latest data from Nielsen. The researcher found that sales of individual songs in the United States fell 13% year-on-year in the first half of 2014, while album downloads declined by 11.6%.
In stark contrast, U.S. on-demand music streaming via apps like Spotify grew 50.1% year-on-year in H1 2014.
"With On-Demand streams surpassing 70 billion songs in the first six months of 2014, streaming continues to be an increasingly significant portion of the music industry,"
says David Bakula, SVP of Nielsen Entertainment
If you ever doubted Apple's motivation for purchasing the Beats Audio music streaming service earlier this year, these latest stats give you a very clear reason for the purchase. Beats' Music online streaming could in fact provide a lifeline for the declining music sales business for Apple. We know that Apple's iTunes store in particular has also been affected by this trend, as earlier in May, Apple's own Eddy Cue admitted that the company's music sales business was declining.
With all this in mind, take a look at this year's trends: how much downloads of songs and albums were generated, as well as which ones were the most popular right below.
source:
Nielsen
via
9to5Mac