MoviePass brings back the $9.95 unlimited plan, but only for a short while
3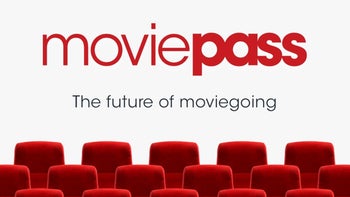 As expected
, MoviePass is bringing back its (in)famous $9.95 unlimited plan, the same product that made the company so popular among consumers but also brought it on the brink of destruction not long ago.
The main issue with the unlimited plan was that customers would get access to as many movies as they wanted each month and for just $9.95. Now, MoviePass is trying to regain some of the customers it lost last year by promising them similar services for the same price.
Yes, the $9.95 unlimited plan is back, but with a catch. First off, in order to get the plan, you'll have to pay for the full year. If you don't want to commit to one year of MoviePass, you'll have to pay $14.95 each month for the same plan. Also, the reworked version of the plan will only be available for a limited time and allows subscribers to watch 2D movies listed as available in the service's app.
But that's not all there is to know about the new version of the $9.95 unlimited plan. MoviePass recently updated its
Terms of Use
for subscription enrollments, which contains rules that make the new plan considerably different than the original version.
MoviePass has the right to limit the selection of movies and/or the times of available movies should your individual use adversely impact MoviePass's system-wide capacity or the availability of the Service for other subscribers.
In other words, the unlimited plan is not so "unlimited" as you might think. But there's more, as MoviePass announced that those who choose this plan will have to reserve tickets three hours before showtime. Also, they'll need to check in to the theater between 10 and 30 minutes before the movie starts.
MoviePass also offers a brand new Uncapped plan that costs $19.95 per month and offers the same advantages of the previous $9.95 unlimited plan, so if that's what you're looking for, you can go for it starting this month.