iOS 14: wider support for a mouse and Smart Keyboard with a trackpad could be coming to iPads
1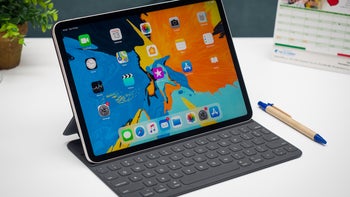 A post on 9to5Mac suggests
that soon some cursor features that you have been used to on a Mac could be coming to your iPad. Analysts found a part of iOS14's code indicating wider, more intricate options to be available after connecting a mouse to an iPad.
Support for controlling the iPad via a mouse has already been added to the operating system - in the Accessibility settings with iOS 13 - however, this new information suggests that the usage of the mouse will be made mainstream.
However, finger touch will remain the primary way to interact with the iPad and therefore, the mouse pointer will automatically disappear if you don't move it for a few seconds. It is said it would reappear if you move the cursor again.
Another feature found in the code for the new iOS 14 is hinting at two Smart Keyboard models. The fact that two of them are referenced in the code implies that maybe Apple is preparing to announce various accessories to multiple iPad models. Additional gesture, found in the update, is a tap-to-click setting, which suggests some sort of haptics response could be present on the keyboard. That leads us to believe that the new Smart Keyboard could feature a trackpad, like a laptop one.