Motorola to Launch Trial of Handsets with MasterCard® PayPass™ Technology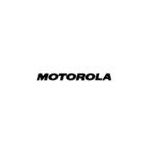 Motorola has announced that it will conduct a field trial of mobile phones ednabled with MasterCArd PayPass a new "contactless" payment option and Near Field Communications (NFC) technology.
The handsets will incorporate a number of security features to protect financial data and to ensure consumers a secure financial transaction.
The Motorola phones will be equipped with NFC technology, which enables the device to run multiple proximity applications as well as payment. In the future, these may include applications such as contactless ticketing for mass transit or events. In addition, the phone can function as a contactless reader, paving the way for a variety of marketing and promotional applications. Applications can be loaded into the secure area of the phone 'over the air,' offering potential operational savings to card issuing financial institutions, as well as revenue opportunities to wireless network operators.
The Motorola phones enabled with MasterCard PayPass technology are expected to be trialed by the end of this year in a variety of locations in the U.S.