Motorola still aims to spin off handset division?
0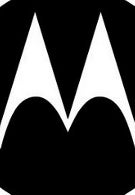 There are two sides to the Motorola story. The storybook side tells the tale of a company that had seen its best days well behind them and had not been a relevant player in the smartphone business. Then came the DROID and all of a sudden, the Schaumburg based company was not only relevant again, but they manufactured a phone that was able to stand next to the iPhone and act liked it belonged there. From multitasking to a physical QWERTY keyboard and Googlei Navigation, the DROID had the goods to meet projected sales targets and single handedly increased Android's share of the smartphone market. Despite this, Motorola's
fourth quarter earnings
were nothing to get stock traders excited about, and that is the second side to the story. For despite Motorola's new found strength in the cellphone industry with new, exciting Android models coming like the BACKFLIP, the DEVOUR and the MOTOSPLIT, equity traders are watching the stock continue to decline. As a result, Co-CEO's Greg Brown and Sanjay Jha have started talking again about spinning off Motorola's handset business.
While the two execs might want to turn the company into two separate firms, there needs to be more work done by the company. According to analyst Bill Kreher at Edward D. Jones, "It's not going tohappen until they can achieve profitability and really prove it issustainable to investors." That will be hard to do because even with the recent success, the handset division is expected to just break even at best in the second half of this year. The part of the company that makes the big bucks-operating profits of $550 million last year-is the set top box and cellular infrastructure part that Motorola is taking bids for. Without this money flowing into the company if it is sold, where will the cash come from to support the handset division? And as a final incentive to spin off handsets, Jha's contract reportedly has a provision in it that says that if the handset division is not spun off by October, Jha will receive $30 million. For a company that laid off 11,000 emplyees last year, $30 million is not an amount of money to be ignored. So don't be surprised if a suddenly hot handset company with poor to fair financials, gets to do an IPO sometime in the second half of this year. Freeing up the phones from the rest of Motorola might actually lead to a more responsive company with plenty of upside to it.
source:
ChicagoTribune
.