Motorola cutting workforce by 20%, shutting down third of global offices
43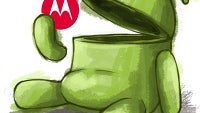 The Google-Motorola deal might seem like last year's news, but in actuality it only closed a couple of months ago and now the first changes for Motorola under Google management are starting and they include a 20% cut in workforce and shutting down a third of Motorola's offices across the globe. The reorganization will leave Motorola with two thirds of its current 94 offices and the staff cuts include slashing 40% of the company's vice presidents.
Google is planning to reorganize Motorola by mainly cutting its presence in Asia in general and India in particular with main operations left in Chicago, Sunnyvale, California and Beijing, China.
Slashing the workforce and narrowing down operations means less orders for Motorola's suppliers and have only half of its current component orders. That's the start Google is giving to Motorola under its management. With strict rules, and no favorites in the Android ecosystem, so far the strategy has worked for the platform, it remains to be seen how it'd work for Motorola.
source:
Engadget
Recommended Stories