Motorola Camera updated with Android Wear support
2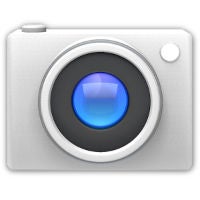 Back in October of last year, Motorola released the Camera app for its new device to the Play Store for easier updating. The app has gotten some attention here and there, but it is designed more for simplicity than power-users, so there isn't that much to the app overall. But, it has a nice feature set, and Motorola has just extended that with Android Wear support.
Just like the
Google Camera
, which got a very similar update back in July, the Motorola Camera app will now push a card to your Android Wear device in order to let you use your watch as a remote shutter for your Moto handset. We're still not 100% sold on the idea of being able to use your watch as a remote shutter for a phone, though. It seems like a feature designed for people who have tripods for their phones, which is undoubtedly a very small population. Still, if you happen to like this feature, it is here for you.
The update to the Camera app also brings the usual performance improvements and bug fixes as most app updates do. The remote shutter functionality will work on any Android Wear smartwatch, it doesn't have to be a Moto 360. So, if you have a Moto device, be sure to update your apps if you want the feature.