More talk surfaces about a 2017 launch of AR glasses from Apple
13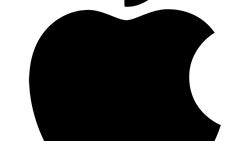 Last month, tech "evangelist" Robert Scoble left a social media post about what could be Apple's next big product. In the post, Scoble claimed that Apple and optics company Carl Zeiss
were working on a pair of Augmented Reality glasses
to be released later this year. Appearing on the February 5th "This Week in Tech" show, Scoble repeated his prediction and insists that his sources come from "the highest level" of Apple. Speaking of those at the top of the tech titan, CEO Tim Cook has been weighing the merits of VR and AR and
has come out strongly in favor of the latter
. "We are high on AR for the long run. We think there's great things for customers and a great commercial opportunity. So we're investing," Apple's Chief Executive said last summer.
Scoble says that the announcement introducing the glasses could come as soon as this summer, or could be pushed back to next year. He also says that he wouldn't be surprised to find an introduction of the device made in conjunction with the completion of Apple's new campus, or during an event to honor the tenth anniversary of the iPhone.
Zeiss appeared at CES last month in the AR pavilion, but had nothing new to offer. Scoble claims that Apple has told the optics firm to keep quiet until Apple has something to announce about the glasses. Zeiss does offer the
VR One Plus
, a headset similar to Google Daydream or the Samsung Gear VR. Securing a smartphone to the headset gives the phone VR or AR properties.
source:
TWIT
via
AppleInsider