Apple's Tim Cook claims that AR is larger than VR, "probably by far"
41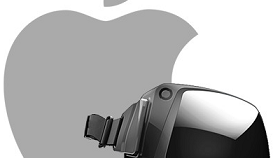 Earlier today in an interview with ABC News, Apple CEO Tim Cook has reconfirmed his company's interest in augmented reality (AR) and virtual reality (VR).
It's not the first time we're hearing about Apple looking into these new fields; in the past, Cook came out on several occasions confirming that AR and VR are two avenues that Apple is exploring behind closed curtains. What makes this specific interview interesting, however, is the extra detail topping that Cook offered.
Here's an excerpt from the interview:
"There's virtual reality and there's augmented reality — both of these are incredibly interesting [...] But my own view is that augmented reality is the larger of the two, probably by far."
Going even further, Apple's CEO argued that AR can be used to provide more social experiences:
"Augmented reality gives the capability for both of us to sit and be very present, talking to each other, but also have other things — visually — for both of us to see," said Cook. "Maybe it's something we're talking about, maybe it's someone else here who's not here present but who can be made to appear to be present."
But don't let Cook's enthusiasm for AR fool you into believing that Apple is discounting VR as a field with limited potential. Cook continued the interview by claiming that VR has "some really cool areas there for education and gaming".
Long story short, Cook appears to believe that AR could be the more useful technology of the two in the long run. Also, VR is cool.
Do you guys agree with Cook's opinions on AR and VR?
source: ABC News via
Apple Insider