MockIt! for BB 10 possibly confirms public betas for 3rd-party BlackBerry apps
1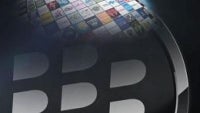 It seems 3rd party BlackBerry developers will finally be able to utilize the BlackBerry Beta Zone platform for public betas. Previously, only BlackBerry-developed products were available for public beta testing. But, for the first time ever, an app that wasn't developed by BB has made it to the platform. MockIt! for BB10, created by the team at OSBB, is up for grabs for those in regions where Beta Zone is available. It's an app that generates memes using packed-in images.
MockIt! is published in an early beta state, at which only core functionality and draft UI are present. Over the course of the beta, additional goodies such as the ability to use any image for a meme, photo frames, backgrounds, and overlay effects will be added. Of course, seeing that this is a public beta, community feedback is expected to influence future functionality.
Although BlackBerry is barely afloat, with news of leaving executives and financial troubles rearing their heads every few weeks, the company's software efforts seem to be going strong. Recently BlackBerry made its enterprise mobile management platform, BES 10,
available in the cloud
(currently for subscribers of T-Mobile).
source:
BerryReview
,
more