Mobile payments coming from T-Mobile
1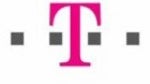 T-Mobile will be launching their version of mobile payments sometime starting in 2011 with a larger rollout scheduled for 2012 for devices armed with NFC technology according to Deutsche Telekom.
Mobile payment capabilities using devices equipped with the Near Field Communication technology is just around the corner. Devices with NFC are said to be coming in a flurry later this year, which is a necessary step given the planned launching of a mobile payment system in multiple nations in
2012.
The mobile payment system is going to be made possible thanks to Deutsche Telekom's joint venture with AT&T and Verizon, known as ISIS. Furthermore, they expect big name companies such as Apple, Samsung, LG and RIM to produce these NFC armed devices this year
Expectations are going to be pretty high for this technology. It can replace the need to carry around credit cards, or even cash. There is going to be several security measure taken to ensure that any valuable information transmitted over NFC doesn't get into the wrong hands. Tell us what you think in the comments below.
Source:
Phone Scoop
Recommended Stories