Microsoft updates Word Flow keyboard for iOS with GIF search, accuracy improvements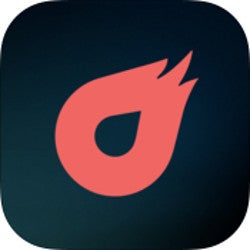 It's been several months since Microsoft launched one of its most popular mobile applications: Word Flow. It's a solid alternative to other iOS keyboard apps, but not without its faults.
Since late April when
Word Flow was launched
in the App Store, Microsoft has been working hard to fix many of the issues reported by users, but also to add new features and improvements into the mix.
Today, the developers announced Word Flow 2.0 is available for iOS devices. One of the most important new features included in the update is the ability to search for images, emojis, but also GIFs. In addition, users will now be able to find Contacts faster when they need to share a phone number.
New predictions, including GIFs are now available to iOS users, as icons will show up as they type along with word suggestions meant to help better depict their state of mind. The app also allows users to look up restaurants, videos, weather forecasts and much more.
Aside from the new features announced by Word Flow developers, there are quite a few improvements and fixes included in the update as well.
The most interesting seems to be the accuracy improvements, such as around the space bar, and in arc mode. Moreover, support for iOS Text Replacement function has been added too.
Another improvement that will most likely please iOS users is the ability to control the cursor placement with 3D Touch. Something that couldn't have miss from a major update, new themes, are now available for further customization.