Microsoft rumored to be working on two new Surface Pro tablets with large displays
12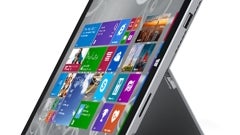 According to a fresh report from Taiwan, Microsoft is gearing up to launch not one, but two separate large-screened Surface tablets by the end of the year. Digitimes quotes the usual unnamed insider sources according to which Microsoft has placed orders to local display makers for two tablet screen sizes. Allegedly, one of the new Surface tablets will come with a 12-inch display - just like the Microsoft Surface Pro 3 - while the other will come with an even larger 13 or 14-inch panel.
At the moment, it is unknown whether both of these tablets will be launched as part of the Surface Pro series of laptop-replacing tablets, but this does seem very likely given the alleged display sizes. The non-Pro Surface tablets usually come with smaller display sizes.
Unfortunately, the report does not make any mention of the potential specs of the two upcoming tablets. Based on both
previous rumors
as well as Microsoft's previous hardware choices with the Surface Pro series, we're inclined to believe that the new Surface Pro tablets will arrive with Intel Skylake Core i3/i5/i7 processor options and will be available in multiple configurations as far as RAM and SSD storage space are concerned. Some hardware updates over the Surface Pro 3 are mandatory, especially given that the Surface Pro 3 now ships with Windows 10 pre-loaded.
It will be very interesting to see just how much Microsoft is willing to change what seems to be a very successful recipe. The Surface Pro 3 is largely considered to be the single best tablet for productivity-minded users, a title that was ensured by a combination of factors such as plenty of processing power, a sturdy design, a large display that works very well with a stylus, as well as a potent OS for productivity work (full-fledged Windows 8.1 at the time of its launch).
Faced with the allegedly upcoming launch of the Apple iPad Pro, Microsoft finds itself in the leading position in the niche market of 2-in-1 devices. It's up to Apple to demonstrate that its own iOS-based productivity tablet is any match for the Surface Pro series as far as the needs of pro users are concerned.