Microsoft lets you trade in your old Asha phone for a new Lumia 435 in India
11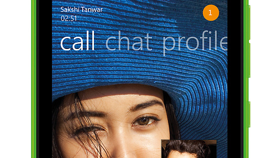 Released in India
last month, the
Microsoft Lumia 435
costs less than $100 (unlocked), obviously being one of the cheapest Windows Phone 8.1 smartphones on the market today. To lure Indian consumers into getting the new Lumia, Microsoft launched a trade-in program for owners of Asha phones.
As you may know, Microsoft
killed off the Asha brand
when it acquired Nokia's Devices and Services unit, so the world's last Asha handset dates from early 2014.
Here are the Asha devices that Indian customers can trade in for a Lumia 435, and receive an "assured discount" of 1,500 INR ($24): Asha 500, Asha 501, Asha 502 and Asha 503. There are also some models that can be traded in for an assured discount of 1,000 INR ($16): Asha 305, Asha 306, Asha 308, Asha 309, Asha 310 and Asha 311.
The Lumia 435 is currently priced at 5,849 INR ($93) in India, so, depending on what Asha model you have, you can get about 25% off its regular price.
Sporting a 4-inch display with 480 x 800 pixels, the Microsoft Lumia 435 is powered by a quad-core Snapdragon 200 processor, while also featuring dual SIM support, a 2 MP rear camera, VGA front-facing camera, 1 GB of RAM, and 8 GB of expandable storage space.
via:
WMPowerUser